As a Mom of a toddler I know how hard it can be to get your child to brush his/her teeth each and every day for as long as those little teeth need it. All it takes is a little fun!
Dr. Fresh's Firefly toothbrush does just that...
Invented by a dad and his young daughter, FireFly flashing toothbrush encourages kids to brush more thoroughly than regular toothbrushes.
FireFly light up timer toothbrush lights up and flashes for 60 seconds, the dentist recommended time for kids to thoroughly brush each row of teeth. The light can be activated easily by a press of a button or tap on the bottom of the brush, allowing children to learn and take charge of their brushing at a young age.
FireFly Toothbrushes have already helped millions of kids establish good brushing habits. The flashing toothbrush comes in a variety of fun styles and colors including Barbie, Spider Man or Hot Wheels.
Here's the one we tried out: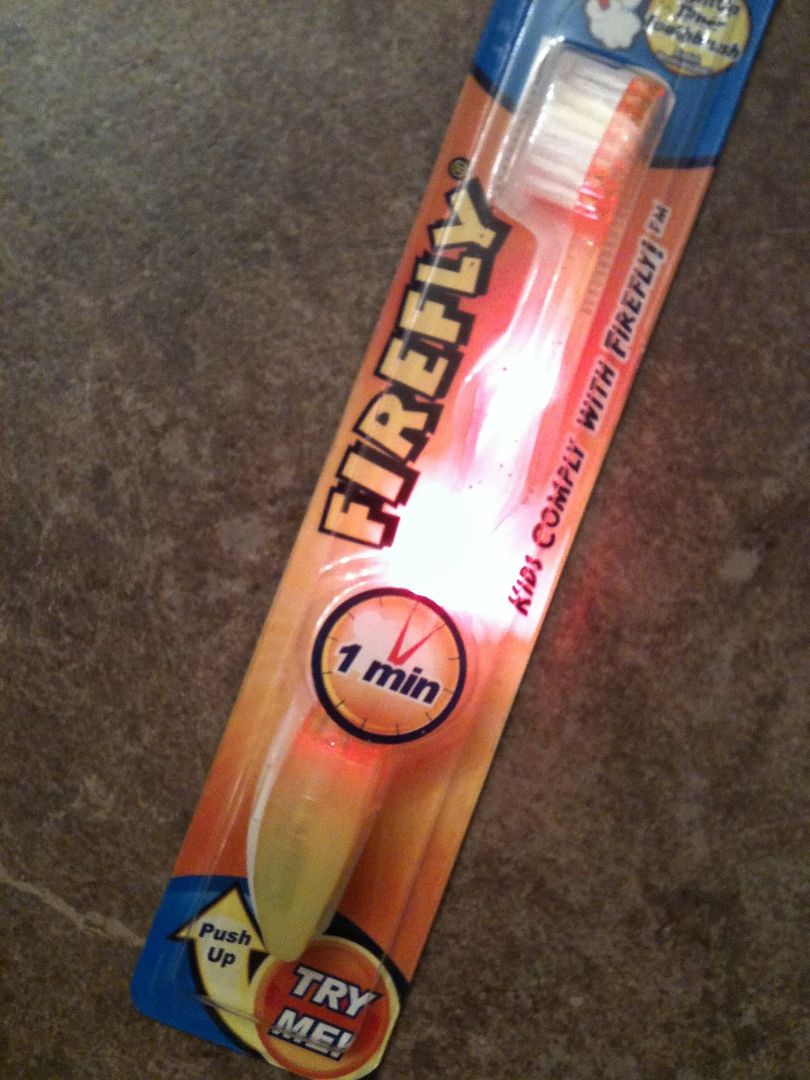 What I liked most about Dr. Fresh's Firefly toothbrush it is designed for little hands. Easy to use, easy to grip. Another bonus, this toothbrush retail for only around $1.49. Can't beat it!
Little *e* loved the flashing feature! She wanted to know if there were other toothbrushes that flashed too... and of course, there are other styles. So on our next shopping trip, we are going to look for another Dr. Fresh Firefly toothbrush... the Barbie-style to be exact!
Firefly Original Light Up Timer Toothbrush Quick Facts
Firefly light up technology teaches kids to brush their teeth for one minute.
Comfortable handle grip fits easily in a child's hand.

Light up toothbrush comes with soft bristles.

Flashing toothbrush comes in 6 vibrant colors: Red, Yellow, Green, Blue, Clear, Pink

Firefly is the best selling kids toothbrush in America.
For more information, check out Firefly's website or on Facebook.
Pin It